Regular price
Sale price
$8.00
Unit price
per
Sale
Sold out
This listing is for 1 PU magnetic snap flower box front that fits the Flower Box ita bag. The flower fronts are interchangeable and fit the same.
Both "box" parts on the flower fronts (blue bottom on sunflower, pink bottom on rose) will be a shiny PU leather. The flowers have embroidered details, and the green section is a raised & printed matte PU leather on top of the shiny PU leather base.
FLAWED fronts may include scuffing or denting in the shiny PU leather or misaligned embroidery on the flowers. FLAWED fronts are not eligible for returns or exchanges.
This is a separate add-on purchase for an extra flower box front.  Additional ita insert colors can be purchased separately as well.
The Flower Box ita bag already comes with a standard flower front box and ita insert depending on the shutter color you choose, so please refer to the details on the default ita bag options on the ita bag listing when purchasing.
Share
View full details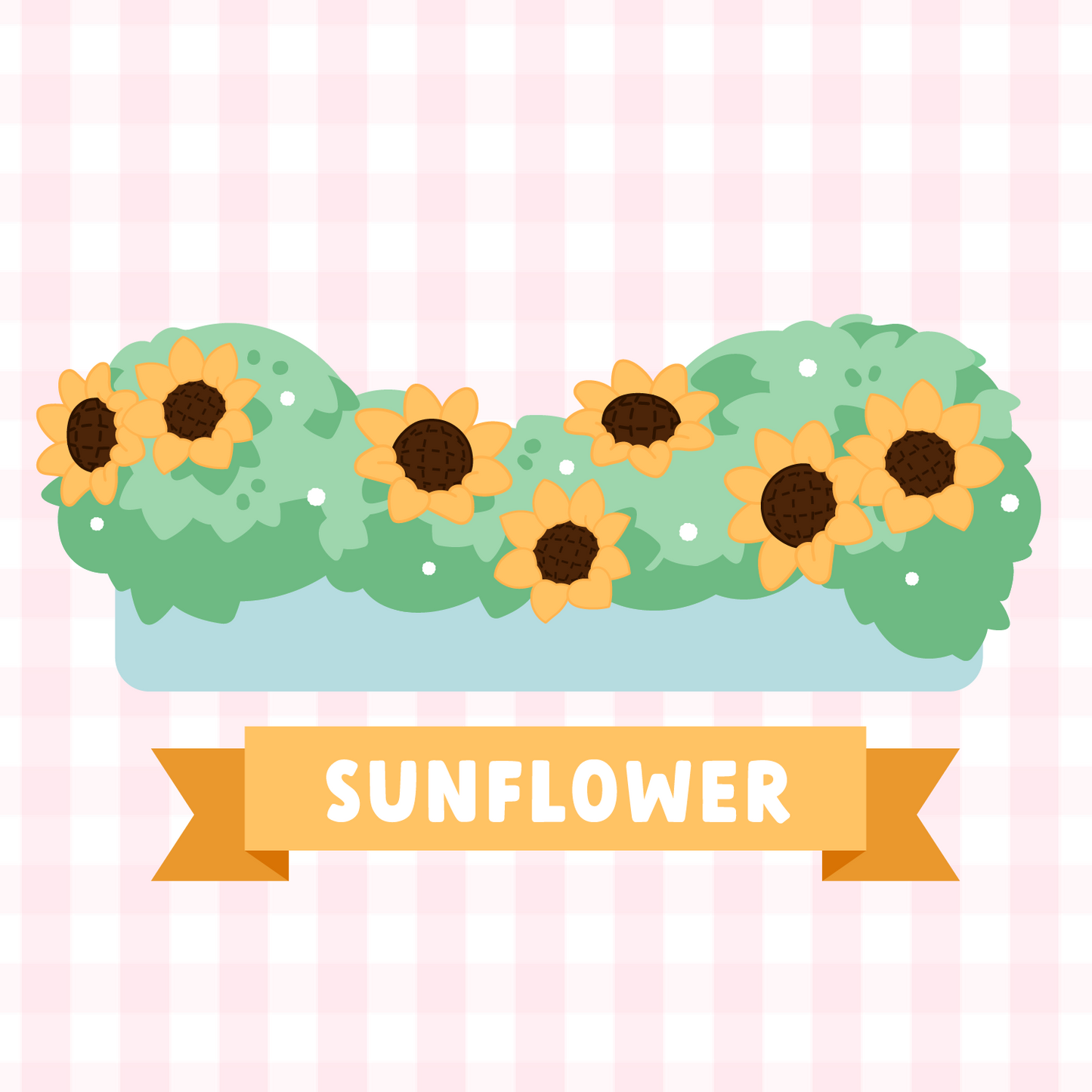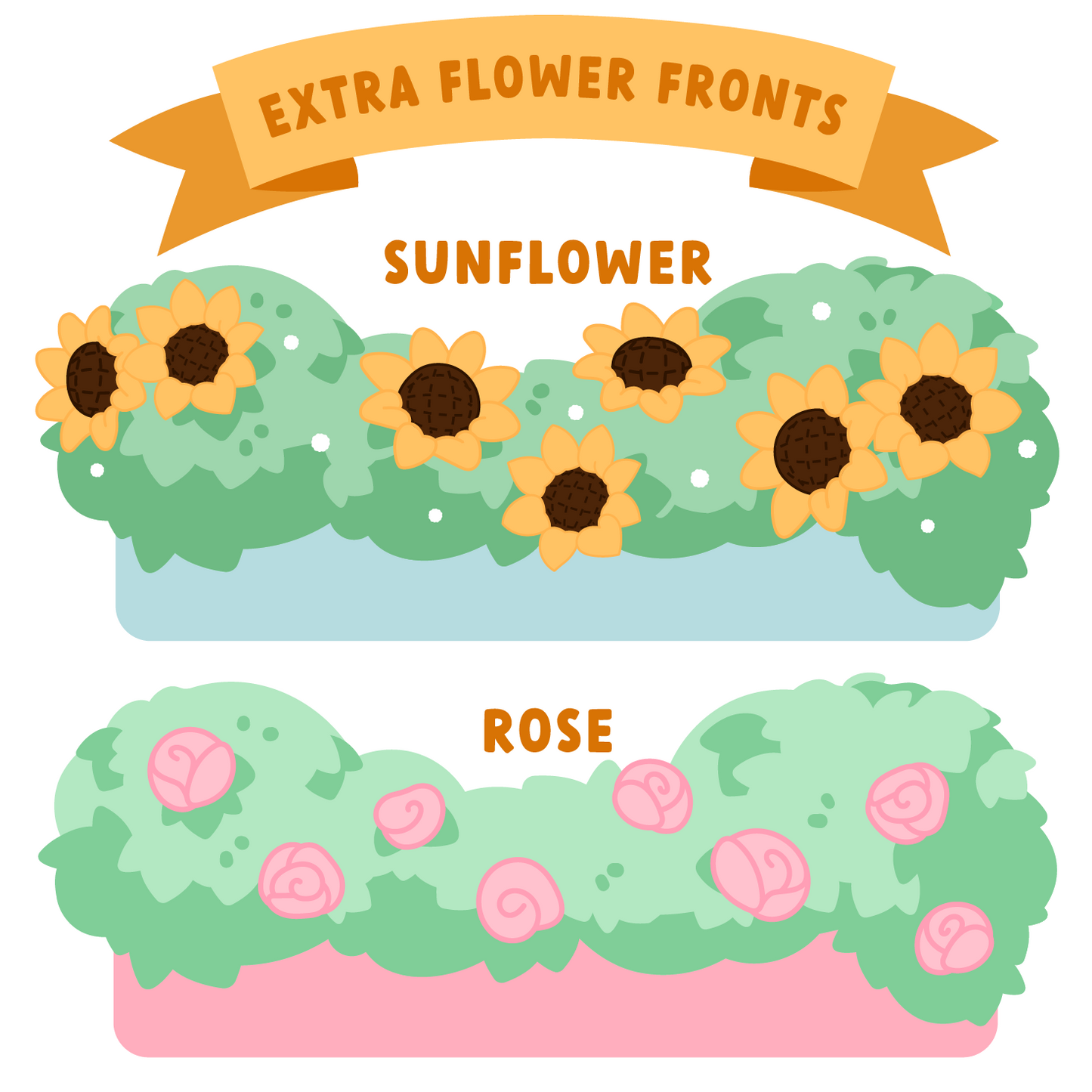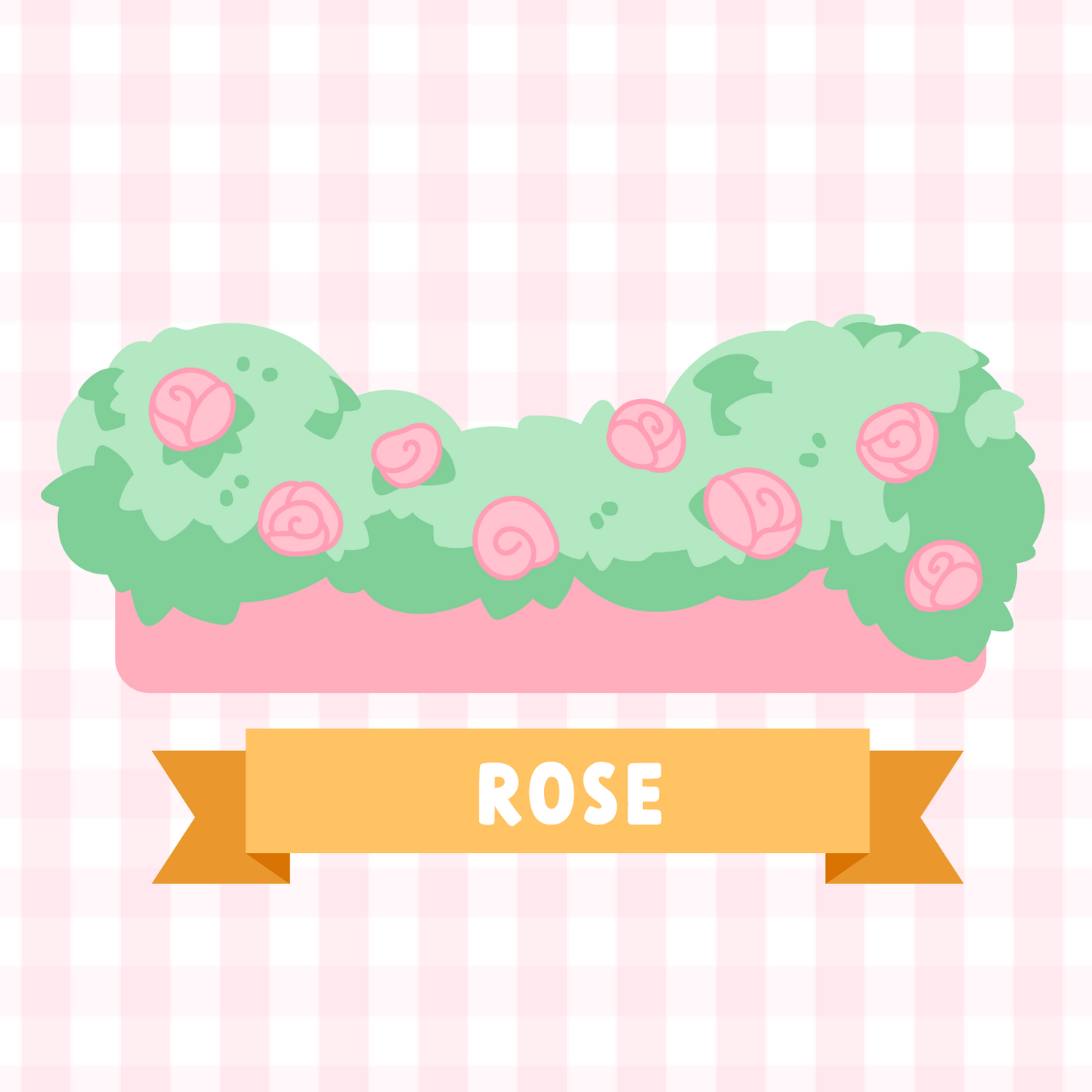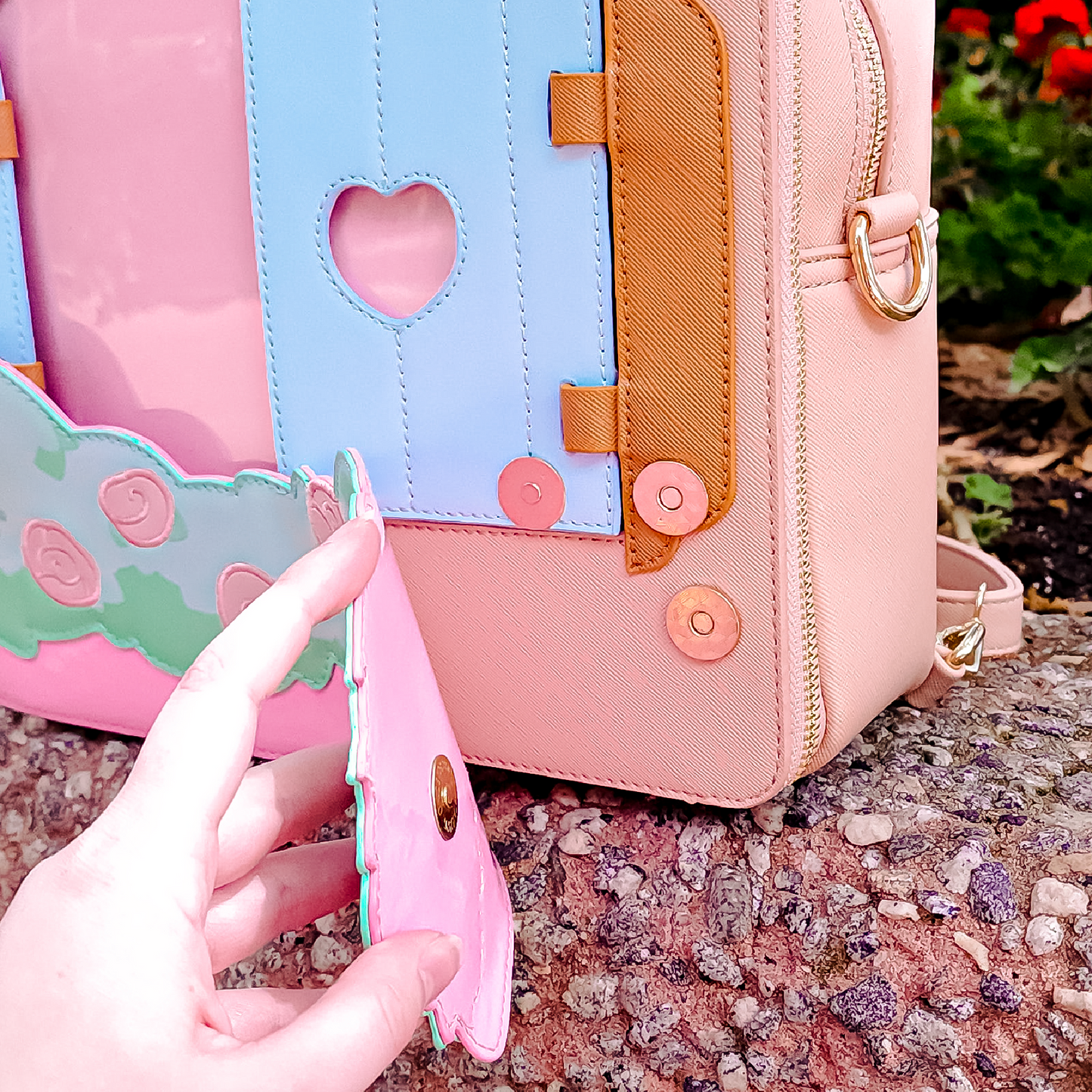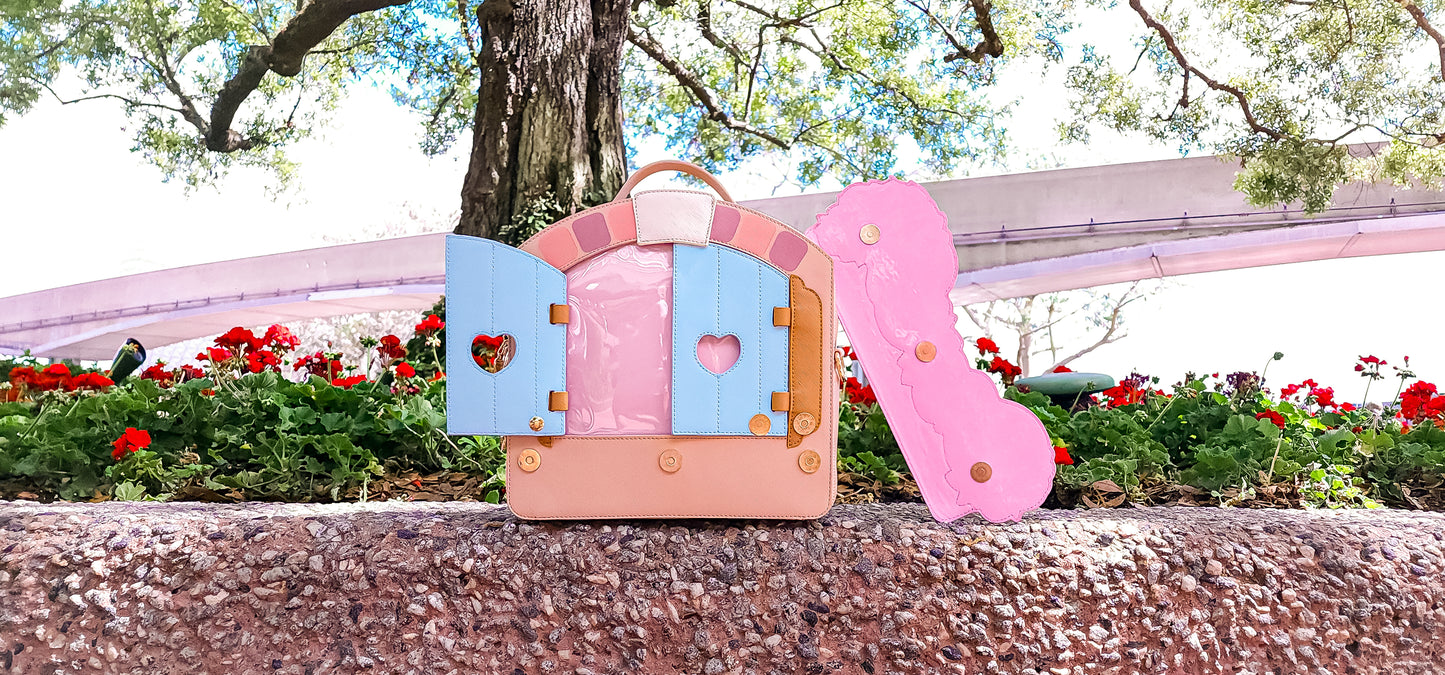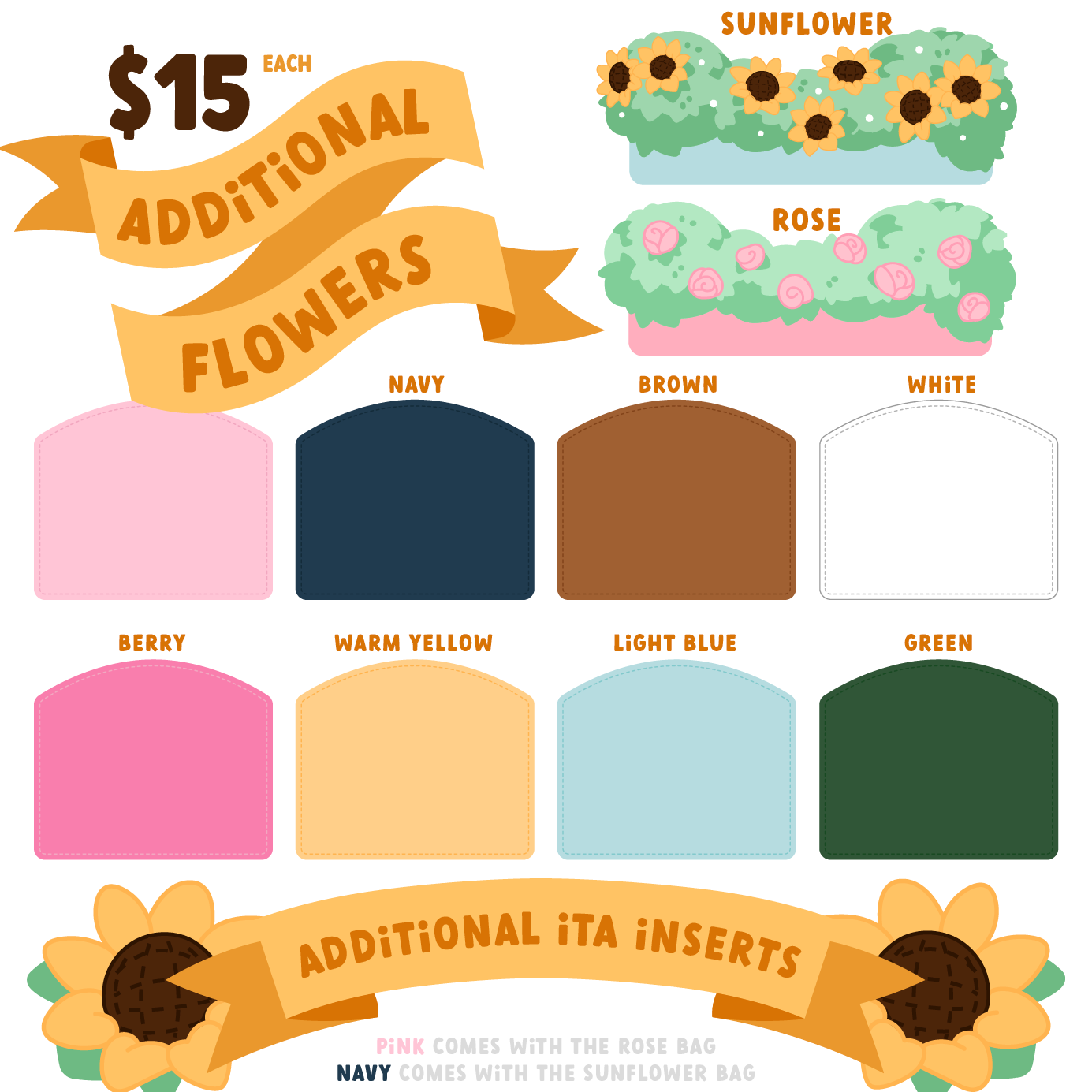 Pin Grading Policy
A Grade

Often referred to as "standard" pins, a-grade pins are the highest quality pins that PenguChan Studios offers. These pins are free of major imperfections, but they may exhibit the following minor imperfections:


› Slightly low or uneven enamel fills

› Imperfections on the back or side of pin

› Superficial scratches or scuffs on metal or enamel surfaces

› Superficial specks, dots, or bubbles on enamel

› On Screen-Printed Pins: Slightly misaligned screen-printing

› On Glitter & Pearl Pins: Varying flecks and/or small specks of stray glitter

› On Epoxy Pins: Slight cloudiness
B Grade

Often referred to as "seconds" pins, b-grade pins may exhibit one or more of the following defects:


› Noticeable flecks, dust, bubbles or "floating specs" in enamel

› Noticeable scratches or scuffs on metal / enamel surfaces

› Oxidization of the metal

› Low enamel fills in larger or visually important areas

› Noticeable smudges and/or staining on metal or enamel surfaces

› On Glitter & Pearl Pins: Varying flecks and/or small specks of stray glitter

› On Epoxy Pins: cloudiness, stray "floaties" or minor stray drops of epoxy in non-epoxy areas

The imperfections are visible upon quick inspection, but not from a distance. These pins are sold at a discount from their standard pricing.
C Grade

C-grade pins have imperfections that may be visible from 6 feet away. These are great affordable options for pins you may want to put on a bag or clothes, where they may get scuffed during use.