Regular price
Sale price
$16.00
Unit price
per
Sale
Sold out
• Gold toned Metal

• 1.5" tall
• Hard Enamel
• Screen Printed Details
• Double post
• "Stained Glass" epoxy
• PenguChan embossed back logo
Share
View full details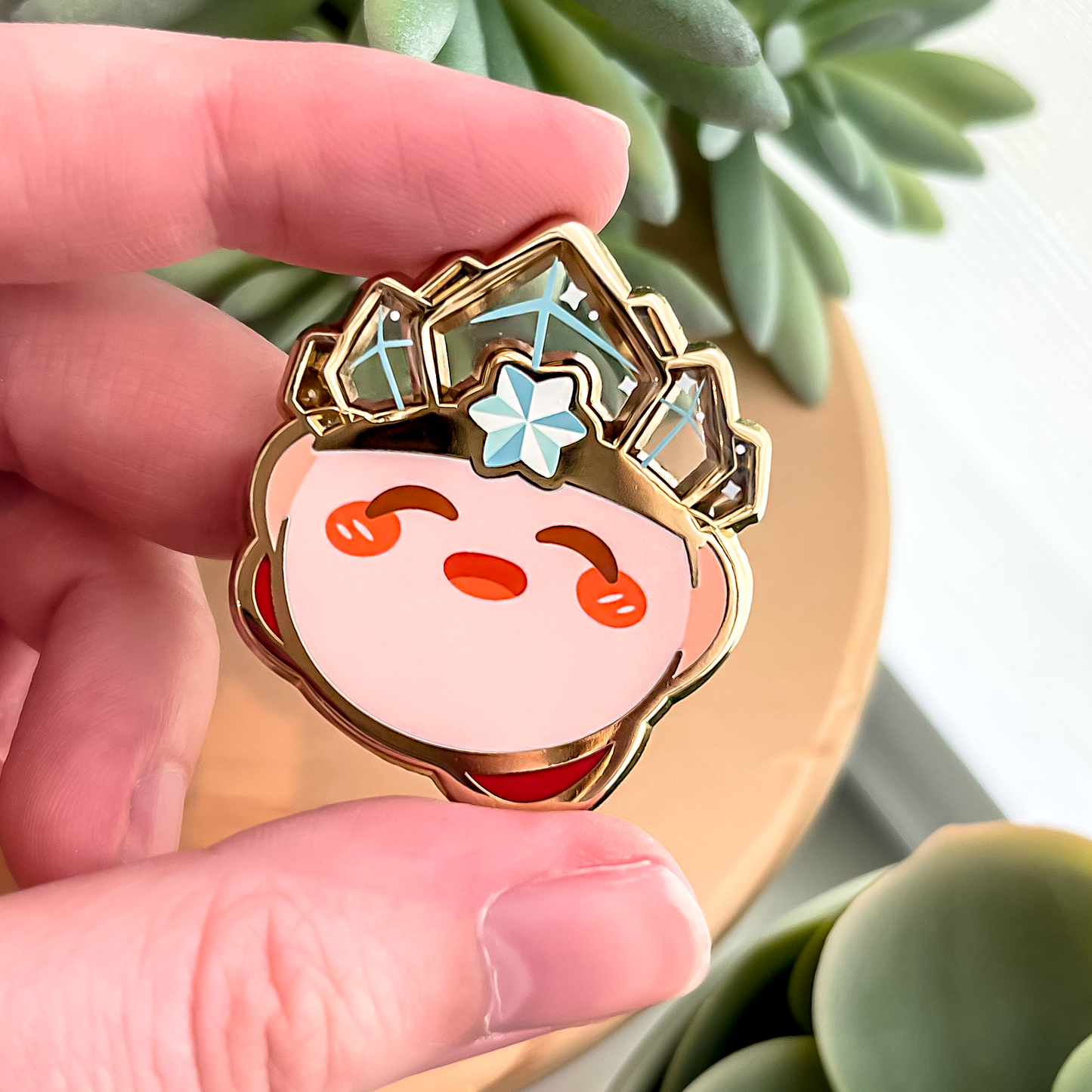 Pin Grading Policy
A Grade

Often referred to as "standard" pins, a-grade pins are the highest quality pins that PenguChan Studios offers. These pins are free of major imperfections, but they may exhibit the following minor imperfections:


› Slightly low or uneven enamel fills

› Imperfections on the back or side of pin

› Superficial scratches or scuffs on metal or enamel surfaces

› Superficial specks, dots, or bubbles on enamel

› On Screen-Printed Pins: Slightly misaligned screen-printing

› On Glitter & Pearl Pins: Varying flecks and/or small specks of stray glitter

› On Epoxy Pins: Slight cloudiness
B Grade

Often referred to as "seconds" pins, b-grade pins may exhibit one or more of the following defects:


› Noticeable flecks, dust, bubbles or "floating specs" in enamel

› Noticeable scratches or scuffs on metal / enamel surfaces

› Oxidization of the metal

› Low enamel fills in larger or visually important areas

› Noticeable smudges and/or staining on metal or enamel surfaces

› On Glitter & Pearl Pins: Varying flecks and/or small specks of stray glitter

› On Epoxy Pins: cloudiness, stray "floaties" or minor stray drops of epoxy in non-epoxy areas

The imperfections are visible upon quick inspection, but not from a distance. These pins are sold at a discount from their standard pricing.
C Grade

C-grade pins have imperfections that may be visible from 6 feet away. These are great affordable options for pins you may want to put on a bag or clothes, where they may get scuffed during use.